STORY HIGHLIGHTS
Spanning over six countries, the Congo Basin is the world's largest carbon sink.
In the run-up to the Africa COP-27, Central African voices are calling for adaptation. Listen to voices of local climate champions in an immersive VR journey into the Congo Basin.
Together with governments, regional initiatives such as Blue Fund for the Congo Basin, and partners such as the Central African Forest Initiative, Forest Carbon Partnership Facility, Forest Investment Program, Global Environment Facility, PROGREEN, and REDD+, the World Bank is committed to supporting forest-smart development in the Congo Basin, putting people at the center.
Known as the "lungs of Africa", the Congo Basin is the largest carbon sink in the world, absorbing more carbon than the Amazon. Spanning across six countries, its rainforest provides food security and an essential lifeline for indigenous and local populations and serves as a critical habitat for endangered species. Preserving the Congo Basin forests is vital not just for the future of Africa, but for that of the world. Global efforts to tackle the effects of climate change and biodiversity loss will depend on preserving this rich and lush ecosystem. Gabon annually absorbs carbon emissions equivalent to a third of France's annual total. The Republic of Congo alone absorbs 1.5% of the world's entire annual carbon emissions.
However, the area is increasingly coming under threat due to deforestation, environmental degradation, growing populations, and the impact of climate change. Approximately 575,000 Congolese live in forest areas and rely on the fragile ecosystem for their livelihoods, straining biodiversity protections. In Cameroon, food security, land degradation, and droughts are exacerbating conflicts over dwindling natural resources.
Climate actions are needed to help countries in the Congo Basin to pursue green, resilient, and inclusive development that allow them to conserve their natural resources while sustaining livelihoods and boosting economic diversification. 
Welcome to the Congo Basin
How to Explore the Stages: https://wbgvr.org/congobasin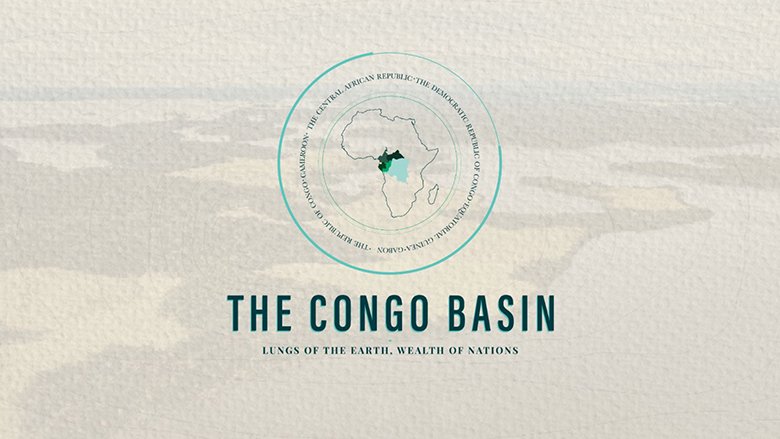 Meet some of the climate activists, farmers, fisherfolks and partners to hear their stories of adaptation and resilience in an immersive journey into the Congo Basin. Explore the many ways in which the World Bank and its partners are pursuing innovative approaches to tackle these challenges from adopting climate-smart agriculture practices in Cameroon, to improving forest management activities in the Republic of Congo, to protecting biodiversity in Gabon's wetlands. These are the local champions who are working to ensure this beating heart of the world continues to thrive for generations to come.