STORY HIGHLIGHTS
Costa Rica has become the first country in Latin America and the Caribbean to receive payments from the World Bank's Forest Carbon Partnership Facility for reducing carbon emissions from deforestation and forest degradation—commonly known as REDD+.
This first payment – of $16.4 million for independently verified emission reductions — is a milestone for Costa Rica.
Results-based climate finance such as payments for emission reductions increasingly is being used to incentivize climate action and help countries achieve their Nationally Determined Contributions to the Paris Agreement.
Costa Rica is widely recognized as a global leader for its environmental accomplishments, not least of which is its success in forest conservation. It is the first tropical country in the world to have reversed deforestation. Its highly biodiverse tropical rainforests now cover close to 60% of the country, having shrunk as low as 40% in 1987. In 2019, the country received a Champion of the Earth award – the United Nation's highest environmental honor—for its role in the protection of nature and its commitment to ambitious policies to combat climate change.
In another example of strong climate leadership, Costa Rica in August became the first Latin American country (and second country overall) to receive a payment from the World Bank's Forest Carbon Partnership Facility (FCPF) for reducing carbon emissions from deforestation and forest degradation (commonly referred to as REDD+). FCPF is a global partnership of governments, businesses, civil society, and Indigenous People's organizations that helps countries set up the building blocks to implement REDD+. Costa Rica established a national REDD+ strategy, along with forest reference emission levels, systems for national forest monitoring, and safeguards. A broad public consultation helped to better understand the underlying drivers of deforestation and degradation in and outside of forest jurisdictions.
These activities created the foundation for Costa Rica's large-scale emission reductions program with the FCPF Carbon Fund. Launched in 2020, the program aims to increase the nationwide impact of public policies that have worked over the last 30 years to protect the country's forest landscapes, which stretch across more than half of Costa Rica's 5.1 million hectares. These policies include strengthening the governance of national protected areas, which cover 26% of the country's territory, and expanding national programs for sustainable forest management, fire management, and landscape restoration. Costa Rica also aims to expand the country's Payment for Environmental Services program, which provides incentives to farmers or landowners for forest conservation and carbon stock enhancement through reforestation, tree plantations, agroforestry, and silvopastoral systems — an agroforestry practice which combines tree growing with raising livestock.
"Our emissions reductions program is offering new incentives that are helping to broaden stakeholder participation, and achieve a more productive approach to forestry," said Jorge Mario Rodriguez, Executive Director of Costa Rica's National Forestry Financing Fund (FONAFIFO).  
Our emissions reductions program is offering new incentives that are helping to broaden stakeholder participation, and achieve a more productive approach to forestry.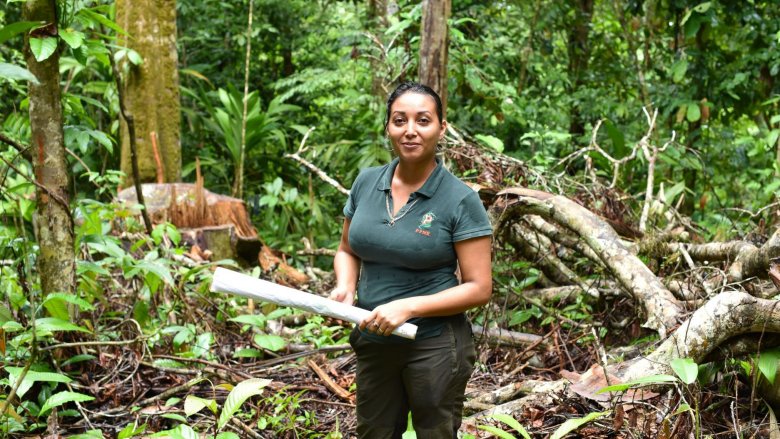 Equitable Benefit Sharing
A key component of Costa Rica's emission reductions program through the FCPF is an inclusive benefit sharing plan benefiting local communities that protect and restore forests. The goal is to improve rural incomes and build economic resilience through activities that promote climate change mitigation and adaptation in forest ecosystems.
The benefit sharing plan includes a green business fund that distributes benefits to individuals or groups of forest landowners or non-owners who are not otherwise eligible.  A sustainable development fund distributes benefits to vulnerable groups including women, youth, and Indigenous Peoples.
"Costa Rica is one of the few countries to have a Gender Action Plan to guide the equitable distribution of benefits from its emissions reductions program," said Genevieve Connors, Practice Manager, Environment, Natural Resources and Blue Economy Global Practice in Latin America and the Caribbean. "The gender plan was developed with funding from the FCPF and in partnership with gender experts, civil society organizations, groups of Indigenous women, and rural smallholder producers. It provides a clear path for guaranteeing financial resources, technical assistance, and monitoring to empower and support women while they implement high-impact activities in the country's priority forest area.  It's wonderful to see the Latin American and the Caribbean region at the forefront of such innovation."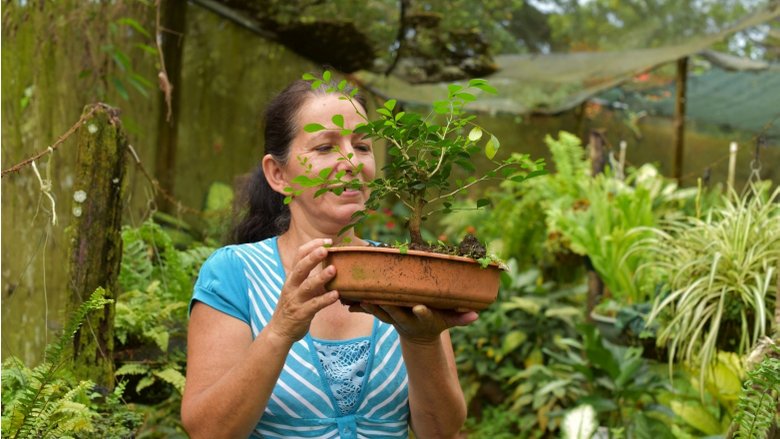 Strengthening Accounting and Confidence in REDD+ Carbon Credits
Costa Rica received its first payment from the FCPF of $16.4 million for reducing 3.28 million tons of carbon emissions in 2018 and 2019. The country's Emission Reductions Payment Agreement with the FCPF, signed in December 2020, unlocks up to $60 million across three scheduled payments for reducing a total of 12 million tons of carbon emissions through 2025.
"Payments for verified emission reductions signal to international carbon markets that large-scale emission reductions programs can produce the high-integrity, high-quality carbon credits that buyers demand," says Erwin De Nys, Practice Manager of the Climate Change Fund Management Unit, at the World Bank.
To help meet these market demands, the FCPF has brought together key decision-makers in the global REDD+ community to create a standardized approach for calculating emission results. By covering entire provinces, regions, or states within countries, this approach can address the many varied drivers of—and solutions to—deforestation.
This global framework is now being used across the 15 countries that have signed Emission Reductions Payment Agreements (ERPAs) with the FCPF Carbon Fund. These agreements have unlocked up to $720 million in payments for emission reductions expected to total 145 million tCO2e by 2025 – equivalent to taking approximately 32 million cars off the road for a year.  Mozambique became the first country to receive a payment from FCPF last year for emissions reduction activities, such as monitoring the use of forest resources and restoring degraded land.
To help meet the challenge of raising trillions in climate finance needed to tackle  climate change, the World Bank is introducing a new trust fund, Scaling Climate Action to Lower Emissions (SCALE), as a "one-stop shop" for Results Based Climate Finance. SCALE will pay for results such as GHG emission reductions through natural climate solutions focused on agriculture, forestry, land use and oceans, as well as fiscal and financial solutions and sustainable infrastructure. SCALE builds on FCPF experience and was formally presented at COP27 in Egypt on November 8. "Mozambique and Costa Rica have shown that high-quality, verified carbon credits are achievable.  Scaled up, they can be a powerful mechanism for reducing emissions while advancing sustainable development that benefits people, landscapes, and the climate," says De Nys.