Seeing bluer skies in India—a nation known for its alarming air pollution levels—remains a major
governmental priority. In recent times, the country launched its flagship National Clean Air Program (NCAP) to provide a roadmap to prevent, control, and reduce unhealthy air and mitigate its effects on development. Yet, much remains to be done, and one can still cough up troubling statistics on the lack of clean air in India: On an average, 248 million Indians lose 8 years of their lives due to exposure to poor air quality. And 1.67 million deaths were attributable to air pollution in India in 2019.
Naturally, it came as a breath of fresh air when on April 12, six college teams from across India—beating 1,500 peers in a national competition co-organized by the World Bank and Shri Ram College of Commerce, New Delhi—became air-quality champions for the day and advocated innovative, practical solutions for a cleaner tomorrow, their tomorrow.
"Each presentation was fantastic and filled with innovative ideas," said Urvashi Narain, Lead Economist at the World Bank, and one of the three jurists of the competition. "And all of this was a weekend's worth of work.  Can you imagine what change these youth can spur if they take on the challenge of air pollution as their main profession?"
The other jurists of the competition included Anumita Roychowdhury, Executive Director of the Centre for Science and Environment in New Delhi and Aasherwaad Dwivedi, Assistant Professor at Shri Ram College of Commerce.
Rising Up to the Challenge
The premise of the Shri Ram Macromania youth challenge was three-fold: pick an Indian city of choice, study its air quality trends, and develop a public awareness campaign to mitigate the impact of air pollution, particularly from exposure to PM2.5—small particulates hanging in the air that cause deadly illnesses such as lung cancer, stroke, and heart disease.
The challenge came with two practical caveats. The approach had to be multi-jurisdictional and incorporate an airshed-based management approach to air pollution. Air pollution travels across administrative boundaries, and pollution sources are located both inside and outside of any given city. Therefore, an airshed-based management approach that cuts across jurisdictions is key to achieving results.
Also, the approach had to be multi-sectoral, recognizing that poor air quality in India is driven by urban as well as rural sources such as agricultural residue burning, household use of biomass for cooking, and less-known sources such as excessive use of fertilizer, emissions from which contribute indirectly to the formation of PM2.5.
Youth: Informed Agents of Change
"If not youth, then who?" asked John Roome, World Bank's Regional Director for South Asia Sustainable Development, in his opening remarks. "Youth ideas, participation, and representation are key to demanding better policies, stricter action, driving innovation, and finding solutions." Sundeep Singh, Director, Air Quality, Ministry of Environment, Forests and Climate Change, also wished the students great success.
Narain's familiar refrain after each of the six rounds, asking contestants what they had learned in preparation for the competition, captured their new-found awareness and insights:
 "I learned that the horticulture and agriculture industries lead to large contributions of PM2.5."
"Combatting crisis at a city level is not effective, a regional solution is required. Knowing that made a lot of difference."
The future of the world indeed belongs to youth. "I am glad we are catching them young and now, to address these issues," said Roychowdhury.
---
MULTIMEDIA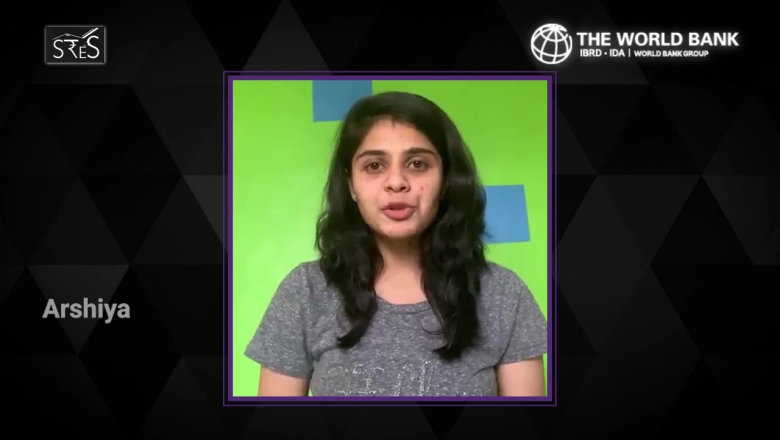 ---
MULTIMEDIA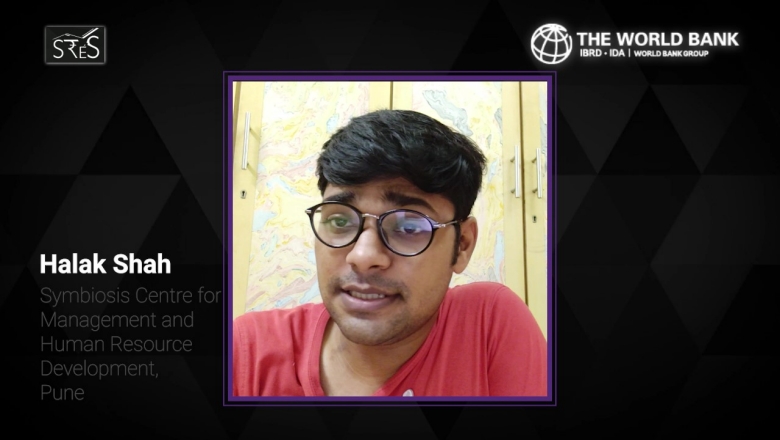 ---
MULTIMEDIA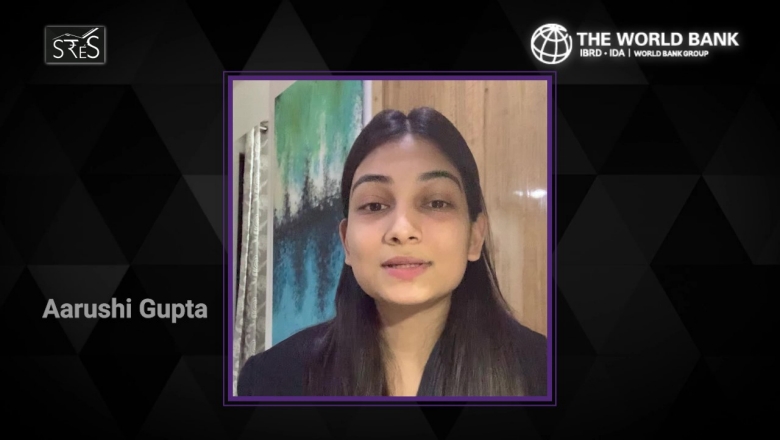 ---
Solutioning Beyond Delhi: An All-India Challenge
India's capital city of New Delhi has long attracted global attention and analyses as the most polluted capital in the world, two years in a row. But the Shri Ram Macromania challenge finalists steered clear of Delhi's familiar smog to envision bright and bold solutions for cleaner air in other afflicted cities such as Gurugram, Mumbai, and Indore.
Visualize It! was one such award-winning solution for Mumbai from the Pune-based Team ACERS, representing Symbiosis Centre for Management and Human Resource Development. The team proposed leveraging new technologies such as Augmented Reality, LED Screens, and Smart Glasses to make the deleterious effects of air pollution more visible daily to citizens. 
Delhi's Team Triplets, from the Shri Ram College of Commerce, focused on Kolkata and won kudos for their five-point plan for the transportation sector and a deep dive into public awareness campaigns on air pollution: Hospital on Wheels Campaign to create awareness and provide quality healthcare on the go; Sahayak, a campaign to train anganwadi or rural healthcare center workers; and the Campaign for Lung Cancer Awareness. They also drew on best practices in airshed approaches from other countries.
Team Freewheeling3 from Indian Institute of Management, Rohtak, won the competition for their clear theory of change and comprehensive framework for an airshed management approach to air pollution. The team used Gurugram—a suburb of Delhi that had a mere 40 good air days in 2020—as their backdrop to approach change methodically—build awareness, change attitude, and lead to action.
Act Now or Forever Hold Your Breath
One of the evening's poignant moments came from author and activist Jyoti Lavakare, who seamlessly wove in a personal narrative on losing her mother to lung cancer—a deadly reminder of the effects of air toxicity—with her appeal to youth to be informed, vigilant citizens. Lavakare's poetic sensibility and her unflinching commitment to wipe the environment clean—captured in her book Breathing Here is Injurious to Health—were an inspirational end to the event.
"Make yourself very aware and make others very aware, and then try and make sure you keep asking and demanding to breathe clean air," appealed Lavakare to the youth. "And vote with your ballots and wallets to save the environment."
The message and the event clearly struck a chord with the youth. Halak Shah of Team ACERS shared this message after the competition: "My city, my airshed, my responsibility and I shall do my bit by implementing the solutions we proposed."
It's the zest for life, teased out through such youth challenges, that will brighten the sky and enable us all to breathe easier.