On Tuesday, June 16, the interns and trainees of the Netherlands embassy in Washington, DC visited the World Bank Group. The nine Masters-degree students, with interests ranging from security to communications, and agriculture to legal affairs, met with the Dutch Executive Director Mr Frank Heemskerk. The ED discussed his work – which he explains as 1/3 Board work, 1/3 outreach to his constituency countries (13 in total), and 1/3 outreach to the private sector – and challenged the students to come with ideas to better communicate the work of the World Bank to the Dutch private sector, parliament, academia, NGOs and the general population: "So much is being achieved by the World Bank, and so little of it is seen, recognized and acknowledged by the people."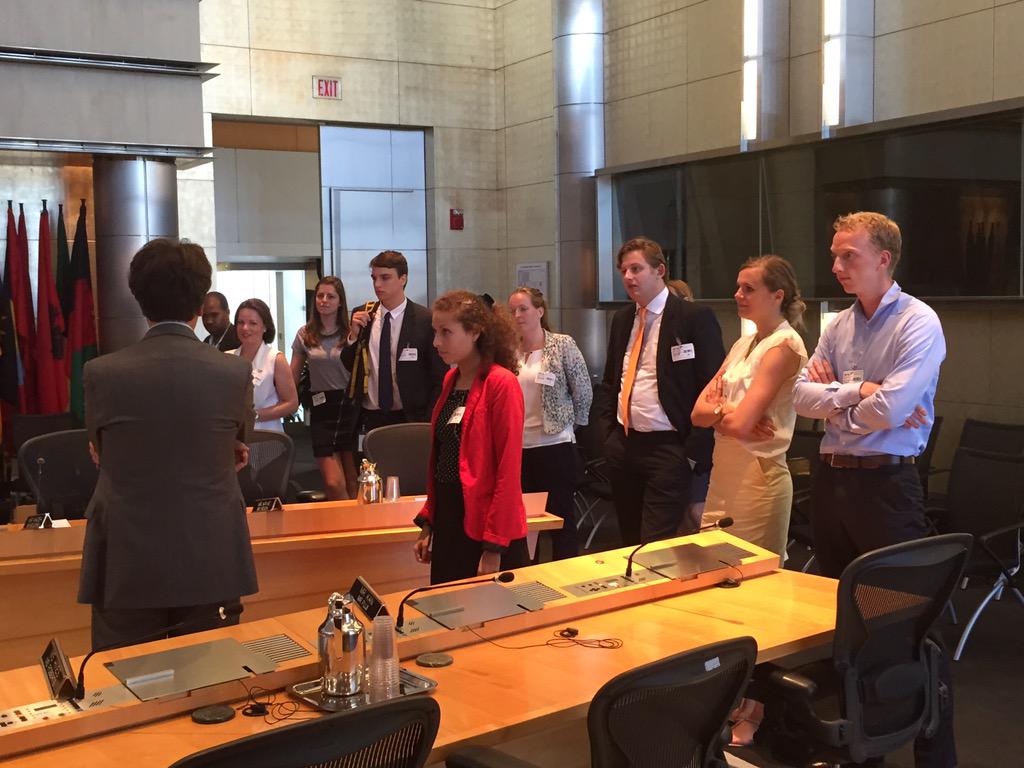 After meeting with the ED, the students met with a number of young Dutch professionals at the World Bank Group, asking them about their daily work, what drives them, where they see the World Bank going, and how one can get employment with the WBG.
The visit of the interns and trainees to the World Bank Group is a semi-annual occurance and an initiative by the Netherlands embassy, graciously supported by the Dutch Executive Directors office.